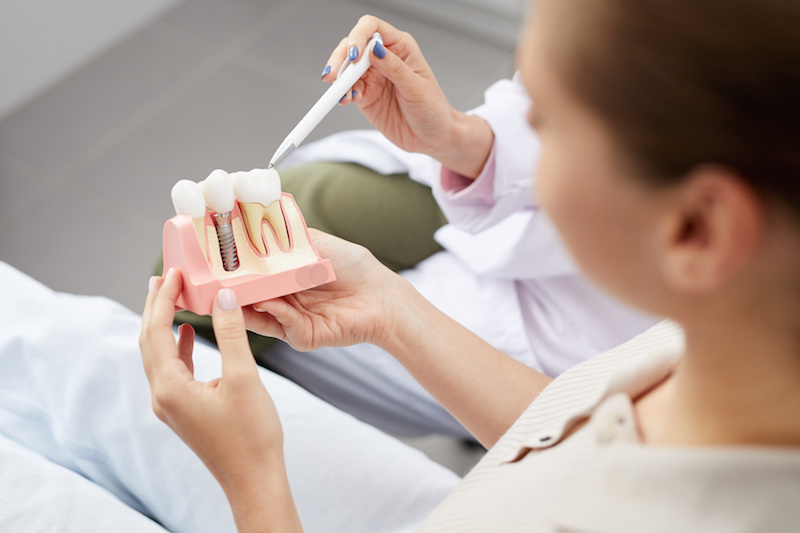 Periodontal disease, also known as periodontitis or simply gum disease, is a very common condition that primarily affects older adults. It is caused by infection and inflammation of the gum tissue and can lead to bone and tooth loss and also increase a person's risk for a number of health conditions. We have long known that periodontal disease increases health risks including heart disease, high blood pressure, pregnancy complications, and diabetes. But recent research into general cancers also points to this as well.
While periodontal disease affects men and women alike, new research suggests that it can place women at a higher risk of several cancers. Keep reading to learn more about which ones, and how you can prevent gum disease in Belmont for yourself and those you love.
Periodontal Disease and Overall Cancer Risk
In 2015, a study was published in Cancer Epidemiology, Biomarkers & Prevention that stated that older women with periodontal disease were more likely than women without it to have breast cancer. Following this study, more research suggested that the risk for other cancers was also higher in postmenopausal women with gum disease — including gallbladder cancer, skin cancer, and esophagael cancer.
While there are several theories for why the cancer risk rises in older women with periodontal disease, the exact cause is not known. The most popular theory is that harmful bacteria and pathogens make their way from the mouth to the area through the bloodstream. More research remains to be done to determine why this link exists.
How to Prevent Periodontal Disease
Fortunately, there are ways to prevent periodontal disease to ensure that your oral and overall health stay strong.
Some of the most important steps for keeping your gums disease-free include:
Brushing and flossing teeth as recommended (brushing teeth at least twice a day and flossing between teeth daily)
Visiting your dentist at least every six months for a checkup and cleaning, or as often as recommended
Completing all treatment plans, especially treatment for early gum disease
Maintaining a healthy, balanced, low-sugar diet
Staying on top of your oral health and hygiene is increasingly important as you get older. Make sure to visit your dentist and periodontist as needed and you can keep all of your teeth and reduce general health risks into your golden years.
Meet the Periodontist
Dr. Alexander Schrott is an expert in the field of periodontal health. He has decades of experience and provides a wide range of periodontal services, from gum disease treatment to complex tooth replacement. To learn more or to schedule an appointment with a "periodontist near me," contact Dr. Schrott directly by phone at (617) 484 9240