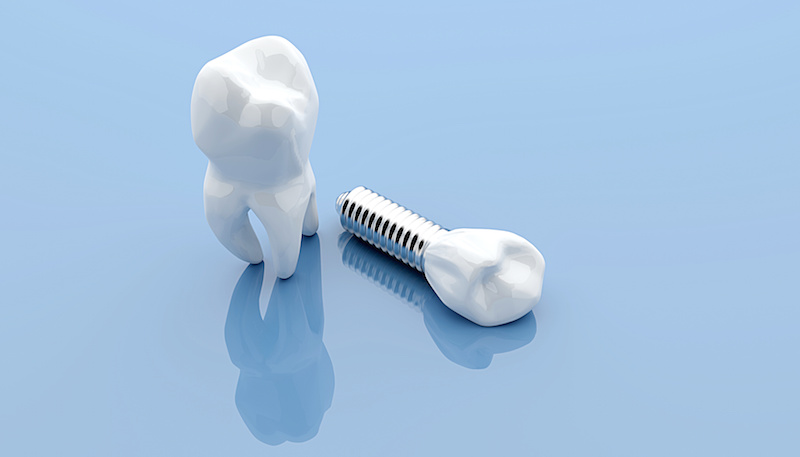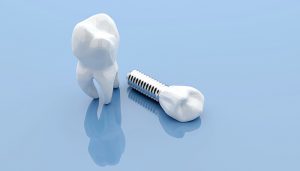 When you have lost one or more teeth, the first thing on your to-do list should be finding a quality replacement. In the case of one or two missing teeth, your options will include dental implants in Belmont or a fixed bridge. The former offers a far better solution most of the time. In fact, nothing else provides as much stability or longevity as dental implants.
Dental Implants vs. Fixed Bridge
A dental implant is a small titanium post that can be implanted beneath the gum line into the jaw bone. Once here, it replaces the missing tooth's root structure and provides important stability for the replacement crown or bridge that will be affixed on top.
A fixed bridge is a type of restoration that requires grinding down both adjacent teeth to a stump. A crown will be placed on each of these teeth, and pontics fill in the gap between.
Some of the key differences between dental implants and fixed bridges include:
A dental bridge necessarily weakens the adjacent teeth because those have to be ground down to stumps, while dental implants do not require the alteration of the surrounding teeth.

Because both adjacent teeth need to be treated a dental bridge makes a one-tooth problem a three-teeth problem. If anything fails three teeth have to be treated since they are part of the structure. The problem is extended.

Dental implants can stay stable and strong for decades, while a dental bridge may fail much earlier due to dental decay also causing the potential loss of the decayed teeth.

A dental bridge may cause irritation of the gums and surrounding teeth.

Because they are replaced individually, dental implants are easy to clean just like your natural teeth. A fixed bridge, which has several teeth that are splinted together, will require special maneuvering.
Which Is Right for You?
The only way to know for sure whether you are better suited for a fixed bridge or dental implants is to get in touch with your restorative dentist. Many adults who are generally healthy and whose tooth loss is recent are eligible for dental implants. Patients with severe medical conditions or those who do not have sufficient bone tissue may not be eligible for dental implants. In these cases, a fixed bridge may be the better option.
Cost is often considered another barrier to getting dental implants. However, if you do not require any substantial bone grafting a single dental implant is not substantially more expensive than a three-unit bridge. Dental insurance often covers part of the treatment cost and there are ways to make this treatment more affordable with patient financing. Dental implants often end up being the best investment over the long-term since they can last for decades without the need for replacement.
Are you missing teeth or on the brink of extraction? Don't wait to find out about whether or not you are a candidate for dental implants! Everyone deserves to enjoy the benefits of a stable, health-promoting and natural-looking tooth replacement.
Meet the Periodontist
Dr. Alexander Schrott is a periodontist in Belmont offering dental implant services and other high-quality treatments from the comfort of a state-of-the-art office. To learn more about implant dentistry or to schedule a consultation for you or a loved one, you are invited to contact the office at (617) 484-9240.