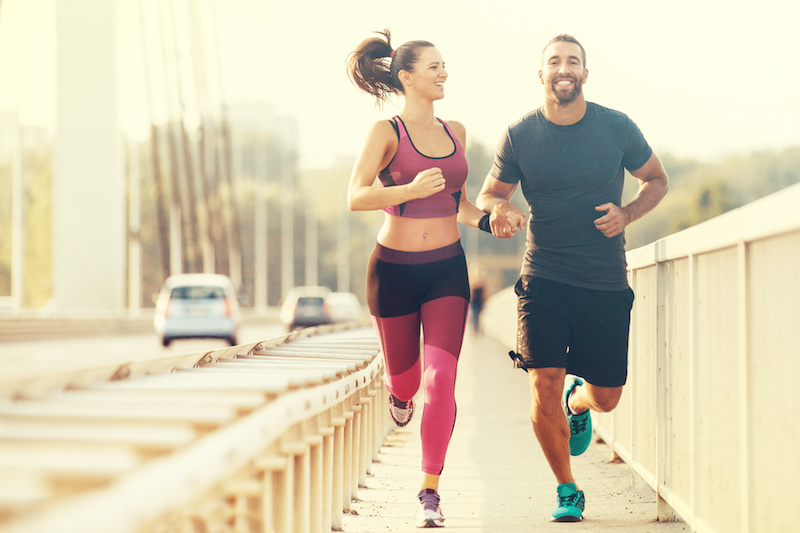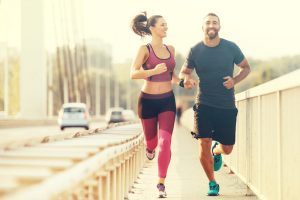 Preventing gum disease becomes more of a battle as you age, as does keeping off those few extra pounds around your waist. You know exercise will help with the latter, but what if it could improve your periodontal health as well? It can, according to a report published in the Journal of Dentistry. In fact, people who did not smoke and engaged in regular exercise were an amazing 54% less likely to have periodontal disease than those who smoke and do not exercise.
About Gum Disease
Gum disease is a chronic inflammation of the gum tissues caused by plaque buildup and bacteria. Pockets form between the teeth and gums, and as the disease progresses, they become deeper and eventually harvest more and more bacteria, which cause more inflammation. This eventually eats away at the sturdy foundation your teeth need to remain in the jaw bone. Tooth loss occurs in the later stages of periodontitis. Associated health conditions include diabetes, heart disease, pregnancy complications, and others.
Visiting your dentist regularly for checkups and cleanings can help you enjoy good oral health, but keeping an eye out for the warning signs of trouble will help to ensure that you receive treatment as soon as possible. Some of the symptoms of gum disease include:
Red, bleeding gums

Sensitive teeth or gums

Gum recession

Foul breath

Loose or shifting teeth

Tooth loss
Treatment for gum disease can range from scaling and root planing for early stages to surgical treatment for the more severe cases of periodontal disease. A periodontist is a specialist who provides help in the diagnosis, prevention, and management of gum disease. 
Healthy Lifestyle for a Healthy Mouth
While the direct link between exercise and gum disease prevention has not been identified, it is generally accepted that living a healthy lifestyle alongside excellent oral hygiene practices can help you to avoid gum disease and other oral health conditions. This includes eating a balanced, nutritious diet, getting the right amount of exercise, and reducing stress.
Some tips to incorporate into your daily routine for better oral and overall health include:
Brush and floss as recommended

Engage in vigorous exercise 3 to 5 times a week

Try to incorporate as much movement as you can into your daily routine

Reduce sugar intake in your diet

Drink plenty of water to keep your mouth and body hydrated throughout the day

Don't forget to spend time with friends and family

Visit your dentist at least every six months for checkups and cleanings
The good news is it's never too late to recommit to your oral and overall health. No matter how far you have strayed from the path, you can always hop back on! This month, try to increase the amount of exercise you get and schedule an appointment with your dentist for a checkup and cleaning. It's worth it for a healthy, long-lasting smile!
Meet the Periodontist
Dr. Alexander Schrott is a periodontist in Belmont offering specialized gum disease treatment in a state-of-the-art environment. To learn more about gum disease or to schedule an appointment for periodontal therapy, do not hesitate to contact the office today.